National Day for Truth and Reconciliation
September 30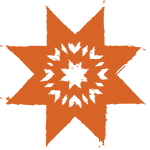 Remembering and honouring residential school survivors and their families.
nīkānītān manācihitowinihk | ni manachīhitoonaan
"Let us lead with respect"
The National Day for Truth and Reconciliation is an annual federal statutory holiday. 
The University of Saskatchewan's decision to observe this holiday aligns with the university's efforts toward reconciliation and decolonization.
The university will remain closed this day which coincides with Orange Shirt Day so students, staff, and faculty can reflect on and participate in this integral day.  See below for events and programming held throughout the week.
The Truth and Reconciliation Commission - Calls to Action
The National Day for Truth and Reconciliation responds to Call to Action 80 from the Truth and Reconciliation Commission of Canada: Calls to Action, which reads:
We call upon the federal government, in collaboration with Aboriginal peoples, to establish, as a statutory holiday, a National Day for Truth and Reconciliation to honour Survivors, their families, and communities, and ensure that public commemoration of the history and legacy of residential schools remains a vital component of the reconciliation process.

Events and Programming
Wear your orange shirt
September 26 through September 30, 2022
Wear your orange shirt for the week as a message to yourself and others that you are committed to taking action.
Orange ribbon collection
Monday, September 26, 2022
Time: 4 – 5:30 pm
Location: Gather at Gordon Oakes Red Bear Student Centre
We invite you to begin our week of reflection in preparation for the 2nd annual National Day for Truth and Reconciliation.
Last year, an initiative was sponsored by the Mistatimōk Committee, who organize USask's National Day for Truth and Reconciliation programming, to tie orange ribbons throughout our campus. Participants who tied ribbons were instructed to make a commitment to uphold one or more of the Truth and Reconciliation Commission of Canada: Calls to Action and encouraged to be reminded of their commitments when walking by their ribbon(s). 
This year, we invite you to gather with us to complete our circle of commemoration. Elders Florence Highway and Evelyn Linklater will lead us through the Bowl as we retrieve the ribbons and hold them reunited in safekeeping in a basket in Gordon Oakes Red Bear Student Centre.
If you are not able to attend this night, we invite you to retrieve ribbons and bring them to Gordon Oakes Red Bear Student Centre between Sept. 26 and Oct. 14. We invite all who wish to participate to retrieve ribbons with care and attention. Carefully try to untie the knots, and only cut the ribbon if necessary. Crochet hooks will be available at the Centre for you to borrow to assist in loosening knots. 
Film screening: Home from School
Wednesday, September 28, 2022
Time: 11:45 am - 1:30 pm
Location: Ground Floor, Murray Library
The USSU invites everyone to a special presentation of Home from School, with an introduction by Dr. Angela Jaime (PhD), Interim Vice-Provost Indigenous Engagement.
Home from School: The Children of Carlisle (2021) follows the story of a delegation of Northern Arapaho tribal members who traveled from Wyoming to Pennsylvania in 2017 to retrieve remains of three children who died at Carlisle Indian Industrial school in the 1880s. The film is a journey into the troubled history of Indian boarding schools and a quest to heal generational wounds.  
Panel Presentation: Survivors Among Us
Wednesday, September 28, 2022
Time: 3 - 4:30 pm
Location: Gordon Oakes Red Bear Student Centre
Join the Gordon Oakes Red Bear Student Centre team as they host a special panel presentation, Survivors Among Us: Creating Inclusive and Supportive Workplaces, featuring:
Elder Roland Duquette
Candace Wasacase-Lafferty, Senior Director, Gordon Oakes Red Bear Student Centre
Peggy Vermette,

employment and training specialist

 

Milton Tootoosis, Chief Economic Reconciliation Officer, Saskatoon Regional Economic Development Authority
Katelyn Morin, Indigenous Career Educator, USask Career Services
Coffee and refreshments served – everyone welcome! 
Keynote presentation: Elaine Sutherland
Thursday, September 29, 2022
Time: 11:30 am – 1 pm
Location: PAC 101
The College of Kinesiology will host a special presentation, Treaty Education: "Before Treaty, at Treaty and Today," by Elaine Sutherland, Director of Treaty Education, Office of the Treaty Commissioner.
Elaine Sutherland is a proud Willow Cree woman from the Beardy's & Okemasis First Nation in Treaty 6 Territory. She graduated from the University of Saskatchewan's ITEP program and was a professional educator for 24 years before joining the Office of the Treaty Commissioner (OTC) team. During that time, she worked for First Nation Schools as well as urban non-First Nation schools across Saskatchewan. Elaine joined the OTC as the Director of Treaty Education in the spring of 2022. She is passionate about Treaty education and wants to ensure all Treaty people have the opportunity to learn about their rights and obligations. 
Those unable to attend in person can join the Zoom Webinar.
Campus lighting in recognition of Truth and Reconciliation
Thursday, September 29 and Friday, September 30, 2022 
Time: Evenings after sundown
Location: Various campus locations
The university will light our buildings and pathways in orange throughout the week to recognize the National Day for Truth and Reconciliation and to reflect on what truth and reconciliation means for our campus community.
On September 29 and 30 there will be special lighting displays at Gordon Oakes Red Bear Student Centre and the Peter MacKinnon Building.
We invite everyone to come to campus and take a moment to walk the paths and reflect on the lights and the TRC Calls to Action banners that are installed around the Bowl. 
Rock Your Roots
Friday, September 30, 2022 
Time: 10 - 11 am
Location: Central Urban Métis Federation (CUMFI)
The university invites everyone in our campus community to participate in Reconciliation Saskatoon's annual Rock Your Roots Walk for Reconciliation.
The day will start out with a free pancake breakfast at 8 am. The walk will start at 10 am from CUMFI (315 Ave M S) to the "Where Our Paths Cross" statue in Reconciliation Circle (Victoria Park) and will close with a brief program.
Walkers are invited to wear their cultural dress or symbols, or an orange shirt. Cultural performers will start and end the walk, sharing their culture and showcasing Saskatoon's incredible diversity.
Huskie Athletics game night
Friday, September 30, 2022 
September 30 is a home game for Huskie football and the Huskie men's hockey season home opener. Look for special lighting outside Merlis Belsher Place and orange-themed fireworks at Griffiths Stadium in Nutrien Park. At football, we are honored to have residential school survivors participating in our coin toss and there will be a special halftime performance by Indigenous dancers. 
Tickets for these games are available now.
Huskies Cross-Country Sled Dog Open in honour of Residential School Survivors
Saturday, October 1, 2022
Time:  3 km community walk, run or jog begin at 9 am. Women's and men's 8 km races begin at 11 am and noon, respectively.
Location: Victoria Park
The Sled Dog Open marks the start of the Huskie cross country competitive season. This annual event honours residential school survivors with athletes wearing orange singlets and through a partnership with Saskatchewan Aboriginal Track and Field to include a smudging ceremony, a presentation to First Nations Elders, and a community walk/run to support residential and day school survivors.
Other ways to get involved
Revisit the exhibit Not Just Another Day Off: Orange Shirt Day and the Legacy of Indian Residential Schools

 
In 2021, the University Library presented an exhibit in the Murray Library to engage visitors to learn about the impact of the Indian Residential Schools through archival documents, published materials, and other physical items from the Library's collections. By considering treaties, the United Nations Declaration on the Rights of Indigenous Peoples, and the TRC Calls to Action, the exhibit connected the Residential schools with anti-Indigenous racism and their combined legacies. It was meant to be a respectful demonstration of the work of generations of Indigenous educators, scholars and community members.
While the exhibit itself is no longer available, USask's Media Production team captured the exhibit in a video narrated by the curators Donna van de Velde and Deborah Lee. 
A research guide created by Métis librarian Sheila Laroque offers a wide variety of resources and invites us to continue our collective learning journey.
Watch these films on demand
Attend other community events
Wanuskewin Heritage Park is offering a full day of programming in honour of the National Day for Truth and Reconciliation. Admission is

 

by donation.
Saskatoon Tribal Council is hosting a pow wow and concert in honour of the National Day for Truth and Reconciliation. This event is free to attend. Everyone is asked to wear orange.
Remai Modern Art Museum is presenting a screening of Picking Up the Pieces: The Making of the Witness Blanket by Cody Graham and Carey Newman. Admission is by donation.
Orange Shirt Day
Every Child Matters
The annual Orange Shirt Day on September 30 opens the door to global conversation on all aspects of Residential Schools.
It is an opportunity to create meaningful discussion about the effects of Residential Schools and the legacy they have left behind. A discussion all Canadians can tune into and create bridges with each other for reconciliation. A day for survivors to be reaffirmed that they matter, and so do those that have been affected. 
Every Child Matters, even if they are an adult, from now on.
About the story
Learn about the history of Orange Shirt Day — the annual event inspired by Phyllis Webstad's personal experience of having her new orange shirt taken away on her first day in the Canadian residential school system.
About the design
Special thanks to local Indigenous artist Kevin Peeace who generously painted the original design for USask's orange shirt.
Learn about the partnerships that helped share original artwork by Kevin Peeace with the USask community.
"This painting speaks to the importance of our children and future generations. My children both used my grandfather's moss bag, which has been in the family for over 100 years. The traditional moss bag represents protection; with the child being held, swaddled, and immersed within our culture. The moss bag is both a traditional and practical item that has been used and continues to be used by my family and many of our relatives."
– Kevin Peeace

Our Stories



Wellness and Support

The University of Saskatchewan was deeply saddened to learn of the discovery of mass and unmarked burial sites of children at former Residential School sites across Canada – a painful reminder of the historic injustices perpetrated against Indigenous peoples. Support resources are available on campus and in the community.
We acknowledge we are on Treaty 6 Territory and the Homeland of the Métis. We pay our respect to the First Nations and Métis ancestors of this place and reaffirm our relationship with one another.