What better way to be heard than to speak together?
What is BIRM?
In the Building Intercultural Resilience Mentorship program (BIRM) USask students will be connected with Indigenous high school students in Saskatoon Public Schools to build relationships through shared experiences, interests, and goals.
BIRM will be structured as a wrap-around network of inspiration and support for these students, and they will be able to develop mentor-mentee relationships that will be intercultural on many levels (i.e., education, age, race/ethnicity/culture, etc.).
The students will meet regularly with the support of the Program Coordinator to engage in leadership opportunities, career exploration, goal setting, learning Indigenous cultures and languages, land-based experiences, and developing academic skills.
The program will culminate with a group trip to the Banff Center for Arts and Creativity in 2022* 
* This trip is pending Provincial Health guidelines and there will be limited spots for mentors.
Create meaningful change for Indigenous youth to achieve their goals and better their communities.
Why participate?
To support, inspire, and learn from/with the next generation of Indigenous youth in achieving their highest aspirations.


To be an active participant in the improvement of outcomes for Indigenous youth in our community.


Gain experience collaborating with others and leading group activities.


Develop communication and public speaking skills.


Deepen your understanding of Indigenous languages and cultures.


There will be an opportunity for regular volunteers to develop a co-curricular record or accumulate important volunteer hours.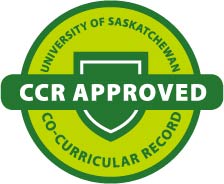 Success is not measured by how well you have followed someone else's path but by how you have pushed yourself to achieve your own goals.
What is expected of you?
We are seeking mentors from all backgrounds and colleges. Interested Usask students must be out of high school for no less than 2 years in order to participate. There is no GPA requirement. Mentors will be expected to participate in the planning and implementation of the program activities, with the help of the Program Coordinator. Mentors will be placed in cohorts and deliver the programming in person starting in September 2021. Weekly sessions will follow the University calendar, however there will be additional opportunities to be involved 12 months a year.
Student volunteers are needed to facilitate regular BIRM programming on a weekly basis for an hour per session as well as additional time every week for planning and training with the Program coordinator. Volunteer mentors will therefore need to commit a total of 3 hours per week per term* to be eligible for the co-curricular record.
* If you are interested in supporting the program but cannot commit to the time, please contact the program coordinator below to see how you can volunteer on a drop in basis.
Applying
 To become a mentor you will need to:
be available for mentorship training which will take place over two days during the last week of August. The training will be available online; however, if possible we will be meeting in person as well so you should be able to participate in both sessions.
provide a current criminal record check with the vulnerable sector (this can be obtained at no cost to you, but you must do it on your own time).
Important dates
Applications will be open until August 6, 2021.
Interviews will be conducted between August 9-20, 2021.
Training will commence August 23, 2021.
Mentor applications are now closed for the 2021 academic year. Contact us below to be added to the email list for future applications.
Contact us
Contact the BIRM Program Coordinator Nahanni Olson at nahanni.olson@usask.ca for information on how to become a mentor.
Connect with us on social media to stay up to date on how to get involved: