National Day for Truth and Reconciliation
September 30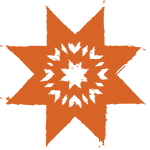 Remembering and honouring residential school survivors and their families.
nīkānītān manācihitowinihk | ni manachīhitoonaan
"Let us lead with respect"
The National Day for Truth and Reconciliation is a federal statutory holiday under the Canada Labour Code.
The University of Saskatchewan's decision to observe this new statutory holiday aligns with the university's national efforts toward reconciliation.
The university will remain closed this day which coincides with Orange Shirt Day so students, staff, and faculty can reflect on and participate in this integral day.  See below for events and programming held throughout the week.
The Truth and Reconciliation Commission - Calls to Action
The National Day for Truth and Reconciliation responds to Call to Action 80 from the Truth and Reconciliation Commission of Canada: Calls to Action, which reads:
We call upon the federal government, in collaboration with Aboriginal peoples, to establish, as a statutory holiday, a National Day for Truth and Reconciliation to honour Survivors, their families, and communities, and ensure that public commemoration of the history and legacy of residential schools remains a vital component of the reconciliation process.


Events and Programming


---
Huskies Cross-Country "Sled Dog" In honour of Residential School Survivors
Saturday, September 25, 2021
Time:  3 KM community survivor walk, run or jog beginning at 9 AM. Women's and men's 8 km races begin at 11 am and 12 am, respectively.
Location: Victoria Park
Third annual event promoting education, awareness and healing for our student-athletes, fellow university competitors and our community. 
---
Campus lighting in recognition of Truth and Reconciliation
Monday, September 27, 2021
Time: 7 pm
Location: Streamed from Gordon Oakes Red Bear Student Centre
Join President Peter Stoicheff and Elders Florence Highway, Evelyn Linklater and Norman Fleury as the university lights our buildings in orange to recognize the National Day of Truth and Reconciliation and to reflect on what truth and reconciliation means for its campus community.
---
Wear your orange shirt
September 27 through September 30, 2021
Wear your orange shirt for the week of Sept 27 as message to yourself and others that you are committed to taking action.
---
The Canadian Agency for Drugs and Technologies in Health
Monday, September 27, 2021
Location: Webinar is free to attend, but registration is required
(CADTH) is hosting a webinar for the upcoming National Day for Truth and Reconciliation, which focuses on National Truth and Reconciliation Calls to Action: Opportunities and Challenges for Health Care. The event features Dr. Alexandra King, Dr. Alika Lafontaine, Dr. Carrie Bourassa (IIPH) and Elder Harvey Thunderchild.
---
Two-Spirit Smudge
Tuesday, September 28, 2021
Time: 5:00pm - 6:00pm
Location: Memorial Union Building, Room 105
The USSU Pride Centre welcomes all two-spirit identifying individuals to an exclusive event: Two-Spirit Smudge and Discussion hosted by Kiera Grasby- Munroe and Brooke Laliberte- Pewapisconias from OUTSaskatoon. This event aims to support the queer and Indigenous student populations in making meaningful connections with one another.
---
Orange Shirt Day
Every Child Matters
September 30
The annual Orange Shirt Day on September 30 opens the door to global conversation on all aspects of Residential Schools. It is an opportunity to create meaningful discussion about the effects of Residential Schools and the legacy they have left behind. 
A discussion all Canadians can tune into and create bridges with each other for reconciliation. A day for survivors to be reaffirmed that they matter, and so do those that have been affected. 
Every Child Matters, even if they are an adult, from now on.
About this year's design
Special thanks to local Indigenous artist Kevin Peeace who generously painted the original design for this year's shirt. Proceeds from the sales of these shirts will be directed toward a Spring 2022 sequel to the Gathering for miyomahcihowin and the Saskatoon Residential School Survivors Circle.
Learn about the partnerships that helped share original artwork by Indigenous artist Kevin Peeace with the USask community.
"This painting speaks to the importance of our children and future generations. My children both used my grandfather's moss bag, which has been in the family for over 100 years. The traditional moss bag represents protection; with the child being held, swaddled, and immersed within our culture. The moss bag is both a traditional and practical item that has been used and continues to be used by my family and many of our relatives."
- Kevin Peeace


Our Stories




Wellness and Support

The University of Saskatchewan was deeply saddened to learn of the discovery of mass and unmarked burial sites of children at former Residential School sites across Canada - a painful reminder of the historic injustices perpetrated against Indigenous peoples. Support resources are available on campus and in the community.
We acknowledge we are on Treaty 6 Territory and the Homeland of the Métis. We pay our respect to the First Nations and Métis ancestors of this place and reaffirm our relationship with one another.